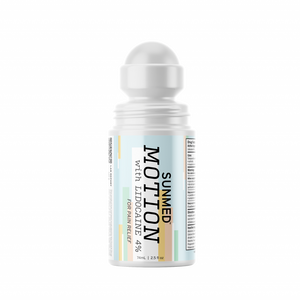 MOTION CBD ROLL-ON 200MG + 4% LIDOCAINE (ND THC)
SunMed Motion CBD Roll-On
Back by popular demand, our Motion CBD Roll-On has an easy to use applicator and contains 200mg 4% Lidocaine. ND THC. Great for on the go topical application!
Food Allergy Disclaimer: 
Please be advised that our products may have come in contact or contain Peanuts, Tree nuts, Soy, Milk, Eggs, or Wheat.
*We are making no claims or assertions about the outcomes or accuracy of THC tests. We stand by our third-party lab reports that are certified iso 17205 and meet regulatory standards for our products.